PRPHP14 Heat Pump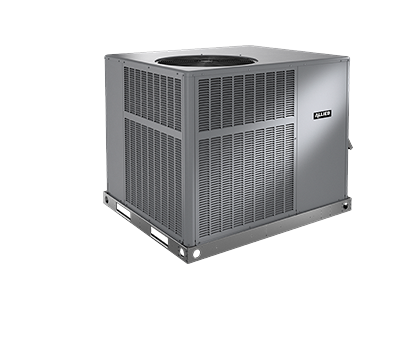 Resources:
Efficient Packaged Unit
Up to 14 SEER Efficiency Rating - SEER (Seasonal Energy Efficiency Ratio) rates the energy efficiency of your cooling equipment. The higher the SEER rating, the more efficiently your unit operates, saving you money on utility bills.
Up to 8.0 HSPF Efficiency* - HSPF (Heating Seasonal Performance Factor) rates the energy efficiency of your heat pump. The higher the HSPF rating, the more efficiently your unit operates, saving you money on utility bills.
Quiet Shift™ Technology - Allows heat pumps to enter defrost mode without excessive noise. Since refrigerant pressure is allowed to equalize before the switch, the heat pump can dissipate performance-robbing frost and ice quietly.
Single-Stage Compressor - A time-proven design chosen for its consistent performance, incredible durability and long operating live, the single-stage compressor works hard year after year.
Constant Torque Blower Motor - This motor produces even temperatures throughout your home, using up to a third less energy than a conventional blower and greatly reducing your energy bills.
All-in-One Design - Our single unit design was developed to keep all heating and cooling operation outside of the home, keeping sound inside your home to a minimum.
Vibration Reduction - Each compressor was constructed with rubber pads to reduce vibration during operation. Less vibration lowers sound, so your outdoor entertaining is not interrupted.
Integrated Compressor Protection - The combination of both high and low pressure switches protect the compressor, the heart of the system. High and low pressure switches guard against a variety of conditions to help keep your system running for years.
Internal Monitoring - Your Allied package unit's electronic control system continuously monitors operation and generates LED codes to help technicians solve problems faster and more accurately.
Warranty - Allied's commitment to a better product is backed by a 10-Year Limited Warranty on parts.